Scout TV on channel 31 (TVS) were out and about on the town on Wednesday night; 28th May, and went to the Oxford Art factory, for the Hotel California Fundraiser / Fashion show event, and featured a story of the night which went to air on Monday 9pm (being repeated Wednsday and this coming Saturday if you missed it).
During the story Rubi Rockets jewellery can be seen on the models, and event co-ordinator Emily with her custom "Hotel California Necklace" for the cool club.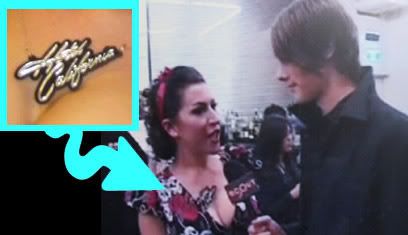 Our Hot Rod and Tattoo inspired pieces where worn by the Models on the night for the fashion show, which where teamed with Slims Vintage, Holy Moley and Industrial Strength Clothing.
Click on the link below to view the entire episode, or Watch TVS on Saturday 7th June for its repeat airing.
Thanks to the models who looked gorgeous in our Lasercut pieces, and thanks to Emily and Cassie of Hotel California, for organising a great rockabilly night out.