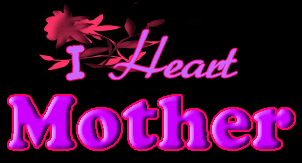 If you do too, dont wait until the last minute, grab her the hottest mothers day gift around !!
Rubi Rocket has just launched their new "I HEART MOTHER" collection, just in time for Mothers Day.
Mothers day is just around the corner, so grab her a stylin necklace to show just how much you adore her.
Whether your mum is a punk rock chick, a rock'n roller or just a regular gal, there is sure to be a piece in the collection that will make your mum say wow.
RUBI ROCKET WANTS TO WISH ALL THE MUMMYS OUT THERE A JOYOUS AND HAPPY MOTHERS DAY !!!
XOXOXOXOX